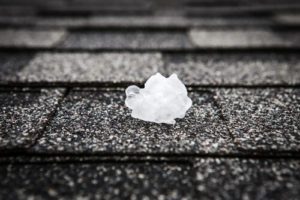 Hiring a contractor for a roofing project can be stressful and expensive. For individuals who have home insurance or roofing insurance, there may be coverage available if a claim is filed.
At Zenith Painting and Coatings, we understand that the world of insurance coverage can be confusing, that is why we have come up with a comprehensive guild to walk you through the process!
Understanding Roof Insurance Lingo
There are a few terms every home or building owner should be aware of before diving into an insurance claim.
Actual Cash Value (ACV)
ACV is the cost of repair or replacement of an insured item of property at the time of the loss. This means the insurance company will be looking at the age and condition of the item. ACV Payments are typically the 1st of two checks you receive. The 2nd check will be mailed when the job is complete and all invoices are billed directly to your insurance company.

Replacement Cost Coverage (RCC)
RCC is the cost to replace lost or damaged property with a new property at current prices. Some insurers automatically include RCC in the homeowner policy; however, some insure have it hidden as an optional coverage that must be purchased separately.
Code Coverage
Every city/district has different code requirements. This means that lawmakers can change codes and regulations that could force homeowners to remodel if their current home is not within code. Code coverage will protect people from just this! In the event that a city changes the code, an individual can file a claim with their insurance and they will cover the costs of the required changes. Usually, code coverage is an optional coverage that must be purchased in addition to your homeowner's insurance
How to File a Damaged Roof Claim
STEP 1: Call in a Roof Inspector
Call a roof inspector to asses the damages.
STEP 2: Written Damages Report
Once the source and extent of the damages are confirmed, your roof inspector will write up a report so that there is proper documentation to send to the insurance company.  

STEP 3: Set Appointment with Insurance Adjuster
Call the insurance company and send them the documentation. After your claim has been filed an insurance field adjuster will be provided to the client. The insurance adjuster will set a date and time to examine the damages in person.
STEP 4: Denial or Approval of the Claim
Once the field adjuster has inspected the damage it will be either denied or approved by the insurance company. If your insurance adjuster has approved the scope of work, you will receive an ACV (actual cash value) check within 7-10 business days.


File a Successful Damaged Roof Claim Stress-Free!
At Zenith Painting and Coatings, we have a decade worth of experience in the roofing industry. If you are having issues, give us a call, we are more than happy to help clients in understanding the insurance claims process and their rights. Our professional team is standing by!
Call us today at (720) 855-7019 to set up an appointment or learn more.