There is no better way to spend summer than relaxing on your patio while enjoying the warm breeze. While you're sitting under your patio umbrella sipping on some lemonade, the idea of throwing a fabulous outdoor party suddenly hits you, and you become super excited! That is until the realization that your favorite outdoor space could use a makeover hits you!  
Don't stress over it too much, the experts at Zenith have put together some tips to get your porch party-ready in no time at all!
Power Wash the Deck
Spray all of the dirt off that has accumulated on your deck. Be it mud from a recent storm, the pitter patter of little paws, and even the occasional bird turd that has your outdoor space looking a bit drab.  For wood decks, wash in the same direction as the grain with cold water to prevent tearing the wood fibers.
Keep Sun at Bay with Shades
Your guest will enjoy staying cool under an outdoor shade that blocks the sun's harmful rays. It is also a great solution to provide some privacy while outside and added protection from the rain.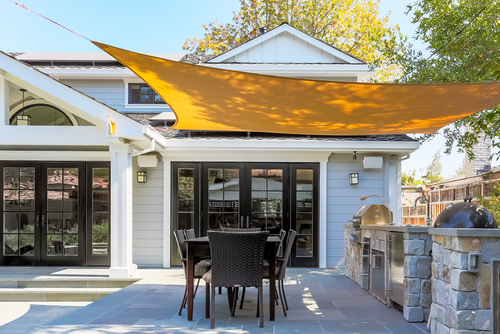 Clean or Replace Patio Furniture
Check to make sure your furniture is not covered in grime from last year. If you have wrought iron, aluminum, or plastic furniture, it can be easily cleaned with a soft brush, dish soap, and water. For teak and wicker, you need to use an oil-based cleanser instead.

Provide Extra Seating
Depending on how many guests you're expecting, rest assured they will all want somewhere to sit and relax. Have fun with it! Grab some ceramic garden stools, tree stumps, hay bales, or even some bean bag chairs!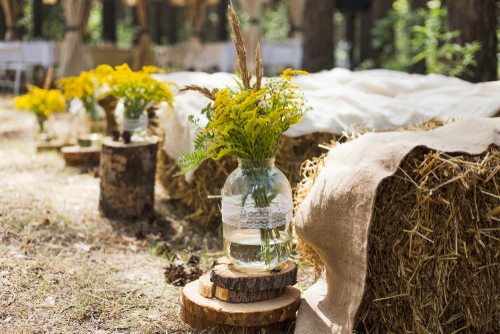 Add a Pop of Color with Outdoor Pillows
After you have your furniture all nice and clean throw on some brightly colored pillows for a pop of color or cushions to liven up space and make it more comfortable for your guests. They will appreciate it!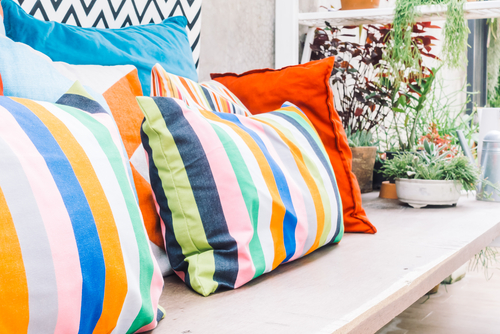 Make a Fun Outdoor Bar
Get creative with furniture you already have and create a fun outdoor bar or easy-access drink station for guests to enjoy!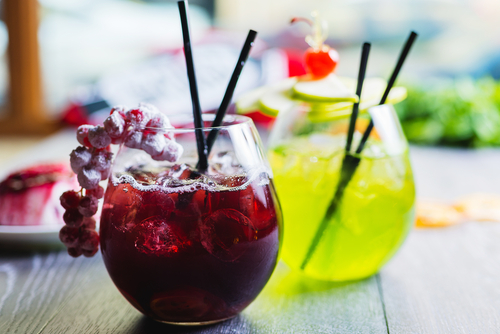 Create Flower Pot Centerpieces
Grab some flowers from your garden and create simple centerpieces with a few blooms in terracotta pots. Add some sculptural succulents in a decorative bowl or any variation of your favorite plants and flowers to add color to your table.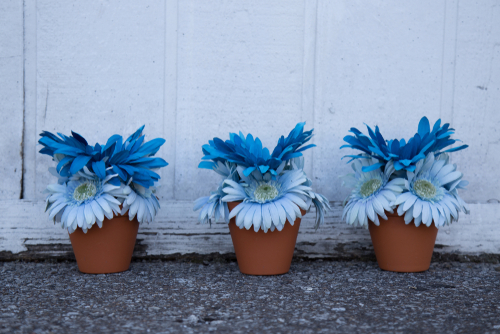 Add Mood Lighting
Set the mood by stringing up some outdoor lights, setting out insect repellent candles, tiki torches, or our favorite, an outdoor fire pit! It offers a fun, festive touch with a relaxing summer vibe all of your guests can enjoy! And did we mention, smores?!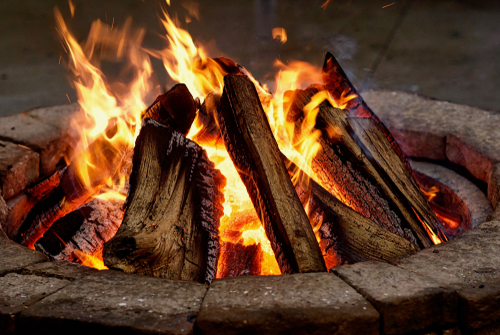 Yard Games
Keep your guests entertained with some fun yard games! If you don't have it in the budget to buy a bunch of new things, grab some inexpensive lumber and paint and make giant versions of Jenga, Scrabble, Yahtzee, and even Dominoes!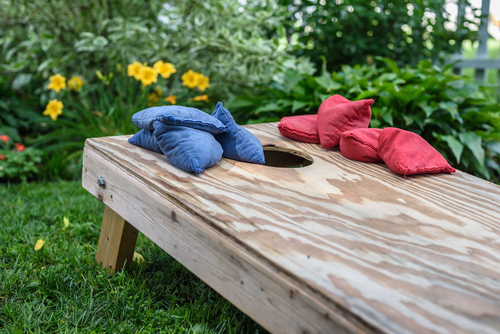 Party On!
Keep your deck party-ready for years to come with a newly stained floor from Zenith Painting & Coatings. It will protect the precious wood from all of the harsh outdoor elements and cut the cleaning time in half! If you have concrete, no problem! Zenith experts will have it looking like new!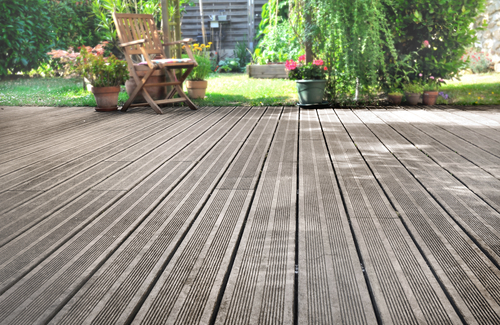 For a free quote on how to spruce up your outdoor party space give us a call today!