Epoxy floors are easy to install, durable, and beautiful. At Zenith Painting and Coatings, we are proud to use only the highest quality products and our expert installers are professionally trained in all aspects of floor coating applications in your home or business. 
Because every surface is unique, we work with different vendors and have a variety of design options to fit your needs. Feeling a little lost? We understand that finding the right floor coating may seem overwhelming, that is why we have gathered a list of our design options to help you compare and contrast before making a final decision.
Designs
Classic Seamless System (solid color)-
This system involves the application of a moisture-mitigating prime coat followed by a true base coat, a solid color of your choice, and a clear coat. This application is a great option for commercial or residential floors and will provide a beautiful and simple finish.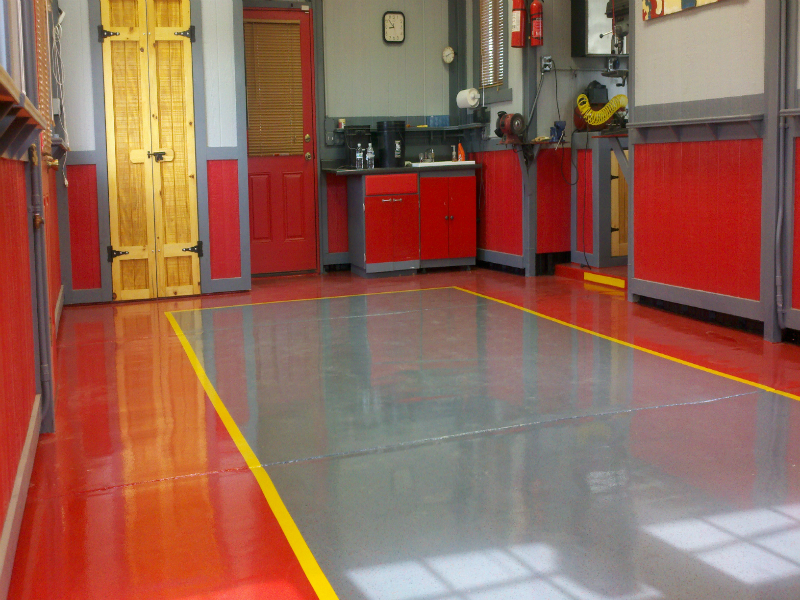 Flake Finishes–
The application for this system begins the same with a moisture mitigating prime coat followed by one true base coat. What makes this system different is that once a coating system is selected, polyvinyl acetate (PVA) chips are broadcast onto the base coat and sealed with a clear coat. Flake Finishes give floors depth and add specks of color to the flooring.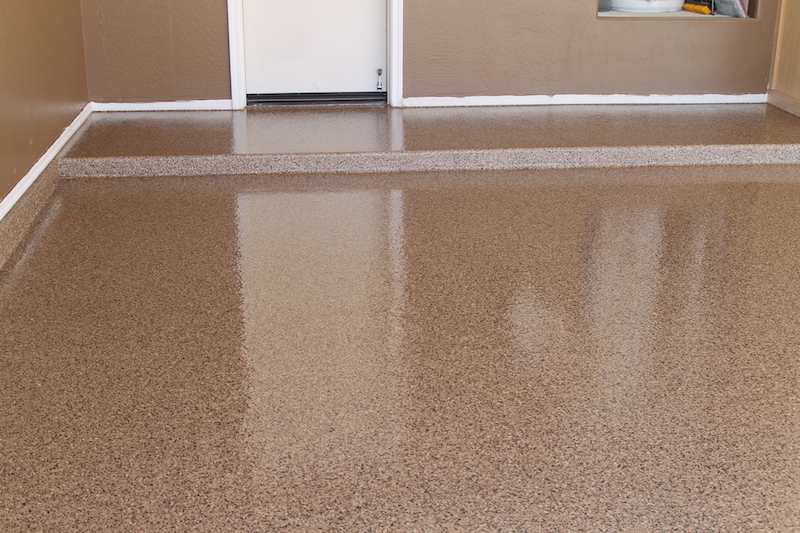 Quartz Double Broadcast System–
After applying the moisture mitigating prime coat and base coat, we broadcast spray the first round of the quartz stone color blend of your choosing. Once the base coat has fully cured, we apply a clear coat and broadcast a second round of the quartz stone media into it before sealing it with a clear coat. Quartz Double Broadcast finishes are a wonderful way to create a natural, very durable flooring surface with exceptional traction.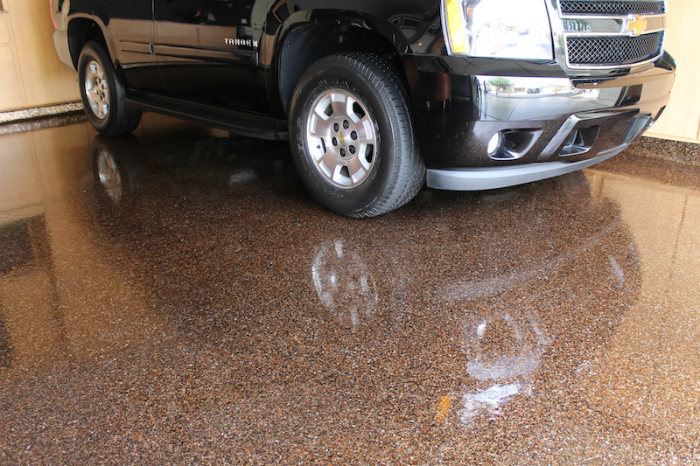 Mica Coating System-
This system, like all floor coatings, begins with a moisture mitigating prime coat followed by one true base coat. Mica Media is broadcast onto the base coat and 2 clear coats are then applied. Mica is a natural mineral flake that gives more depth and dimension to the floor coating.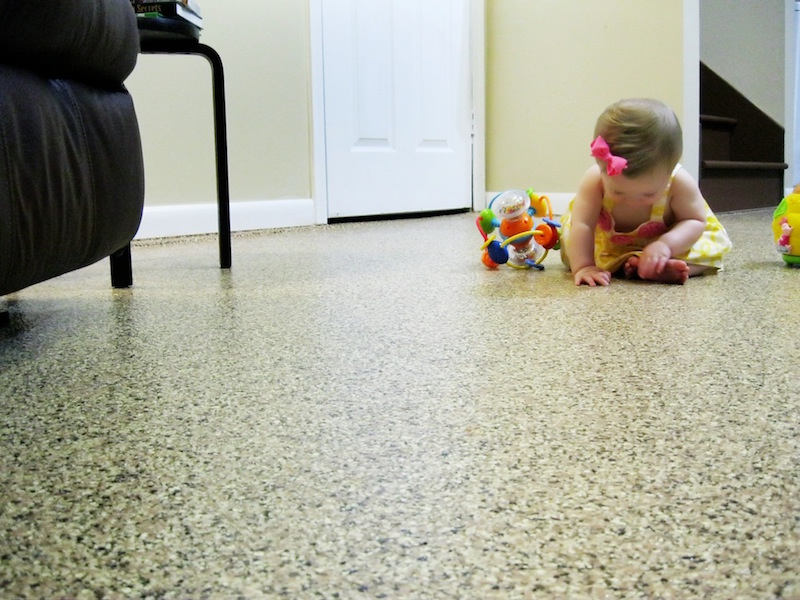 Metallic Floor Coating System-
A moisture mitigating prime coat, followed by a "metallic" color coat. A proprietary treatment is applied to the color coat to enhance the natural variations in the coating. The floor coating system is finished off with a clear coat. Floors finished with this coating are beautiful, unique and will definitely have people taking notice!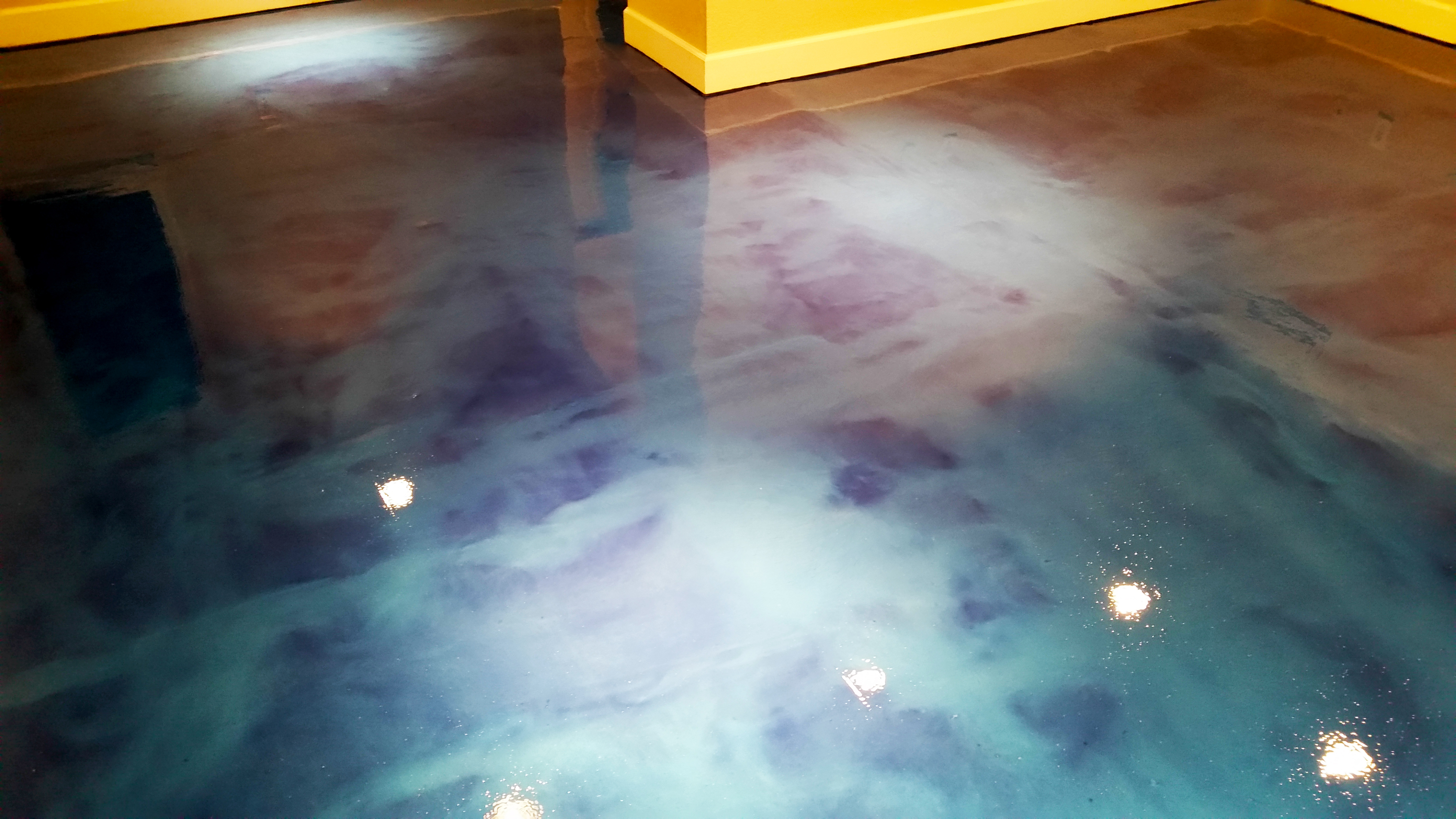 Clear Concrete Sealing System-
Concrete sealing is done in a two-coat application process. A high solids sealer, designed to add protection and long-lasting beauty, will be applied to your concrete in two applications. This can be used on exterior concrete and is ideal for use with decorative stains to add a little natural-looking color to the surface of your concrete.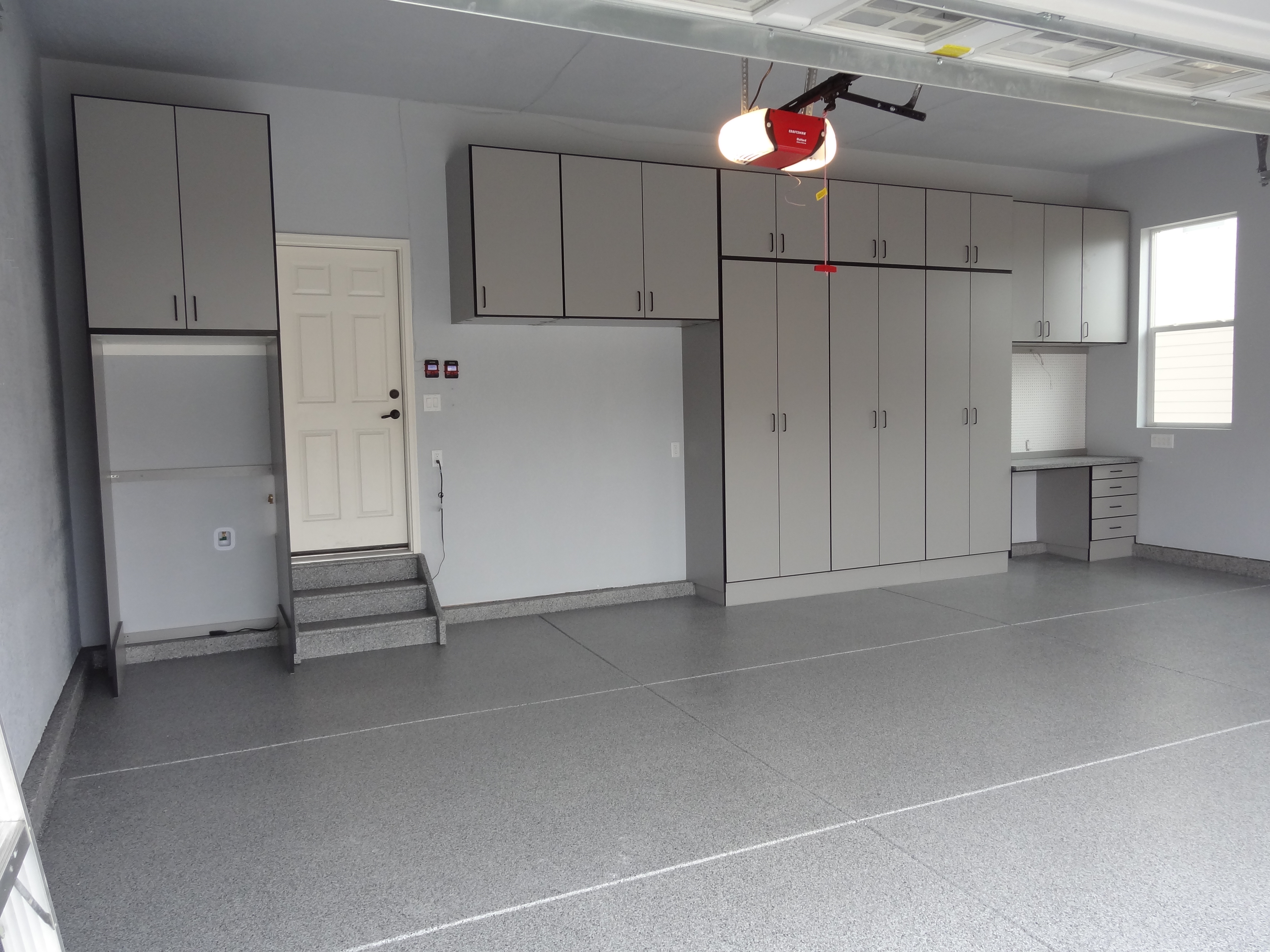 Our floor coating system has proven themselves in a variety of applications including, but not limited to:
Commercial / Business Floor Coating Applications:
Retail Locations, including stores and salons

Warehouses and Manufacturing Facilities

Office Buildings, including lobbies, hallways, and elevator bays

Storage Facilities

Schools and Municipal Offices
Residential/Home Floor Coating Applications:
Basements

Garages

Storage

Utility Rooms

Workshops

Family or Game Rooms
Call us today to set up your free consultation (720) 885-7019!
At Zenith Painting and Coatings, we are committed to working with our customers and helping them find the right floors for their business. We also understand that your time is valuable, as business owners ourselves, we guarantee quick and quality work from all of our team members. Reach out to us today to get started on your next project!